Read our top tips on how to be more eco friendly every day.
Environmentalism has been an increasingly hot topic for the last few decades. Especially within the areas of manufacturing, transport, recycling, pollution, and other large contributors to environmental damage and producers of waste. However, there are many simple but effective eco friendly methods we can all adopt within our day-to-day lives, which can have a positive effect for the environment without us having to sacrifice our daily comforts and still doing our part to help.
The first step to an eco friendly lifestyle
Firstly…. what does environmentally friendly mean? According to the Cambridge dictionary:
"Designed or operating in a way that does not harm the environment."

Cambridge Online Dictionary
Therefore, to live an environmentally friendly lifestyle requires as few regular activities/habits as possible which create further pollution, damage and harm to the planet. A large part of the current day to day for most of us, from the moment we wake till we go to sleep, in some way aids in pollution, deforestation and other negative environmental impacts. Cutting these out cold completely seems a near impossible thing to aim for. But there are number of easily available solutions which can help everyone do their part in minimising the environmental damage we all produce.
We have compiled a list below of some the available environmentally-friendly habits you can adopt; to do your part for the environment.
1. Travel
CO2 pollution from vehicles is the biggest leading cause of air pollution and damage of the ozone today. An estimated 1.4 billion cars that are on the road today, combined with the average of just under 10,000 planes in the sky at any one time, leaves a lot of combined carbon gases filling the atmosphere. Unfortunately without a more efficient fuel source available today, the concept of missing travel altogether is almost an impossible one. There are however, some more efficient methods which can help reduce your carbon footprint while getting from A to B.
Firstly, avoid long distance flights where possible. If you must fly a long distance, try to fly direct. Airlines often offer cheaper flights which include stopovers for longer journeys. However, these flights are usually less fuel efficient. To be more eco friendly, pay that little bit extra where you can to save on unnecessary air miles, fuel wastage, and CO2.
Secondly, try to offset your carbon emissions with the flights you take. Organisations such as FlyGRN offer comparisons on the CO2 emissions of the flights you book. They also receive a fee from the partners when you book a flight through them, which they put towards Eco efforts and solar panel projects. If you have to fly at all, using companies such as FlyGRN can at the very least, help you improve the eco efficiency of your travel.
Lean more about how FlyGRN works by watching the video below.
2. Food
It's a fact we have to eat food to survive no matter what. However, we can control what foods we do eat, and where it is sourced from. It is estimated that 1.3 Gigatons of edible food is wasted globally. If you are unsure what a Gigaton consists of, it is equivalent to one billion metric tons, 2.2 trillion pounds, or 10,000 fully-loaded U.S. aircraft carriers. Cutting back on the food we waste, and promoting more economically considerate foods which are farmed and processed environmentally, could do a considerable amount of good for the planet. But what foods are best and where can you get sustainable food from?
What and where?
One of the biggest threats to the environment from food production is animal farming. As a form of food, farming animals is an expensive and inefficient use of land, feed and water. Eating more plants can help reduce the strain created on the environment from animal farming. Meat consumption soared 500% between 1992 and 2016, and bringing that number back down with more plant based nutrition in our diets is a positive way to go. With the increasing popularity of vegetarianism, veganism and other plant-based and meat free diets, there is a wealth of vegetable focussed recipes and nutritional information to hand.
Farming isn't the only sourcing of food which is putting a strain on the environment. It is speculated that only a third of the UK's key fish population is currently not overfished. Overfishing is both harmful for both depleting natural sources of food supplies of the seas and oceans, but damaging the delicate habitats and ecosystems of aquatic life. Overfishing represents a large problem which is affecting many shores globally. However, being more considerate of the seafood you buy could help ease the issue.
Find out where the fish you are purchasing has come from, and how it has been caught or farmed.
Purchase you fish locally if possible, from locally sourced fish merchants and farms.
Expand the range of fish you eat, especially seafood in general. Shellfish for example are more climate friendly to farm. And eating less commonly chosen fish from your area is supporting more diverse fishing regions which are not over-fished as much.
Take a look at the marine conservation society's 'Good Fish Guide', to help you identify the most sustainable fish to buy currently.
3. Energy
The energy crisis has been at the forefront of environmental issues for the past number of decades. The inefficiencies of burning fossil fuels and potential hazards of using other means, although a major factor within the environment conversation, means little to most individuals who cant afford to source the energy we use any other way. Although, there are still many small but effective habits we can adopt which will make the energy we do use much more efficient every day.
Heating
A large portion of energy wastage exists in our homes. The most obvious being through heat wastage. Examples of more successful methods to make your home eco-friendly, include better loft insulation, cavity wall insulation, double or triple glazed windows, etc. Each of these (if possible depending on your home conditions and viability) can make vast improvements to how efficiently your home keeps heat inside, with as little wastage as possible. These improvements will reduce your heating/energy usage in the winter months and may also save you money on the long run. However, they do come with upfront expenses not everyone can afford. More affordable methods for better heating efficiency can be as simple as:
Fit thicker curtains in front of your windows to help block heat wastage
Use stick-on door insulation and draught excluders to block heat leaving the room
Ditch the electric heaters which can produce twice as much carbon emissions as central heating
Remember to keep all your doors and windows kept shut tight on colder days
Turning the thermostat down just 1°C can save additional CO2 emissions and potentially reduce the heating bill by 8%
Put on another layer of clothing on when cold instead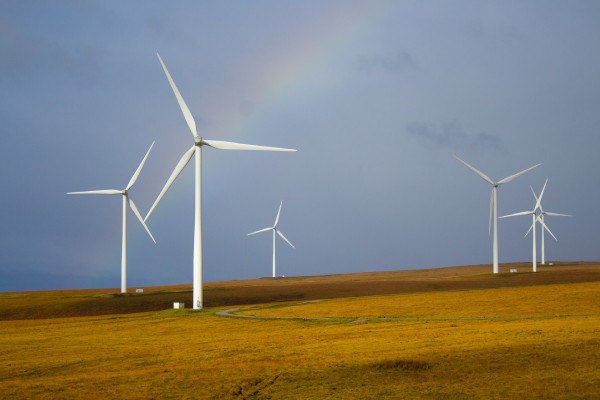 Electricity
Considering almost everything we touch is powered by electricity these day, it is not surprising that increased demands of power usage has led to an increase in the pollution it creates. Governments and energy suppliers have committed to zero emissions by 2050, however reaching such a goal may seem unlikely at the moment. Some energy companies still continue to rely of fossil fuel projects or promise renewable energy tariffs without producing any renewable energy themselves. Participating in renewable efficient and energy efficient efforts ourselves becomes all the more important. But what can we do as individuals?
To begin with, cutting back on electricity consumption where unnecessary is huge start! Being more economical with the electricity you use removes the need for additional pollution that simply does not need to exist. Although this may not solve the crisis, it certainly helps in the mean time while energy providers eventually catch up. Here are some easy ways that can have big effects on saving electricity and money:
Easy methods to save electricity….
Turn off lights when you leave the room and make sure all of the bulbs you use are energy efficient LEDs.
Turn off appliances not being used or left on standby; TVs, monitors, laptops, photocopiers/printers, and such left on all use energy in some form when powered down (and not off) unnecessarily. Turning off appliances at the plug can save an average of £30 a year and a lot of wasted electricity.
Purchase more efficient appliances. Large white goods especially such as fridges, washing machines and dishwashers use lots of electricity at once. Although more energy efficient models may be more expensive up front, they are more eco friendly and you will eventually recover the extra costs through the money it saves you in energy consumption.
Wash clothes on a lower temperature. Most cloths produced now no longer need to be washed on higher temperatures; and washing at 30 °C instead of 40 °C can save an adequate amount of electricity. Also try to be more efficient with the number of washes you do per week, if you can afford to wait a couple of days longer you can wash more together.
Take the stairs instead of the lift.
Only boil the amount of water in your kettle you need each time. If everyone did this, we could save enough electricity in a year to power the UK's street lights for nearly seven months. Also invest in an eco-kettle. Some can use am much as 30% less electricity.
Choosing the right energy provider
The final way we can all help support more eco-friendly energy use, apart from adapting our daily habits, is to use and support more environmentally conscious energy suppliers. The top three suppliers often listed as having the best renewable energy tariffs in the UK are Ecotricity, Green Energy UK, and Good Energy. Although these are often considered the most ecological providers, it should be noted these are not the only companies available that are currently investing in renewable energy and provide renewable energy tariffs. But some are much better than others. And the best advice can be investigate which supplies are available to you in your area, and which provide better investments into renewable energy programmes.
4. Activities
A majority of our lives is usually consumed by our commitments and careers. However our downtime also fits into a major part of our weekly activities. How can we adapt the hobbies, sports and past-times we enjoy to be more environmentally friendly?
The easiest form of eco-friendly activities is simply appreciating the outdoors. There are venues, parks and activity centres all over that provide a variety of UK outdoor activities for people of all interests, ages and capabilities. Why not support local nature trails, outdoor venues, eco projects, or any outdoor venture of interest.
Also, how could use your time to help with environmental efforts and eco projects near you? There are many local community groups and larger ecological trusts who rely on part time volunteers for their cause. This can range from helping to educate others to cleaning up a local community areas of litter and pollution. Groups like these can make great improvements to local habitats and community awareness; and you only have to commit to the efforts and hours you are able to assist with. Sites like the Wildlife Trusts, helps you find conservation opportunities to volunteer at near you.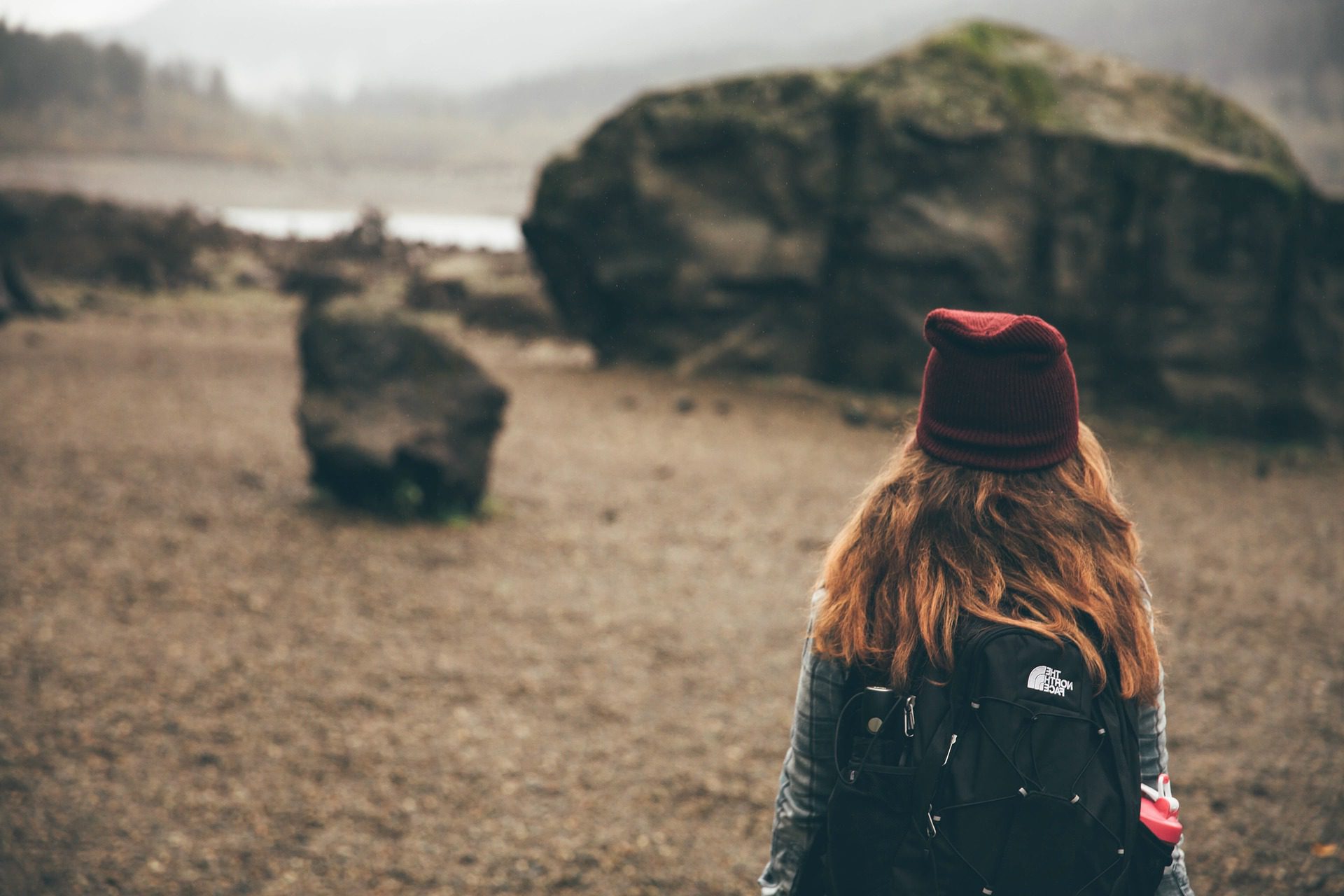 Looking to rediscover the great outdoors?
Use our Activity Explorer to find the best outdoor pursuits currently open around UK
5. Other eco friendly lifestyle tips
There are still plenty of other ways in which you can make your life even more environmentally friendly. Try some of these additional tips below if you're keen to give back more to the environment.
Let you garden grow more wild – Pruning, trimming and 'perfecting' our outside spaces, although maybe more aesthetically pleasing, won't be as beneficial to nature. Letting sections of your garden grow more wild, or encouraging natural plant and flower growth provides a number of benefits to regular insects, birds and mammals who are vital for our ecosystem to flourish.
Help plant trees with this eco search engine – Every search of the web used on the search engine Ecosia, directly provides funding for planting trees around the world. This digital eco project has been going since 2014, and in that time claims to have funded the planting of over 15 million trees.
Purchase more eco considerate clothing – There are many fashion brands to chose from, however not all are as environmentally responsible. Research the environmental impacts of the clothes and the brands you buy from and avoid those are particularly inefficient with how they manufacture and distribute their clothing. Review lists as well of known ethical and sustainable clothing if you want to be particularly eco friendly with your fashion.
Download eco apps to suggest more and track your new eco habits – Freely available apps such as Clean Earth [iOS | Android], Zero Waste Goals [Android] and Brightly [iOS | Android] are useful for achieving your environmentally friendly goals. Each offer tips, trackable objectives and rewards for completing eco friendly tasks in your day to day life. Pick and choose the areas you want to focus on, and use written guides and community forums to learn the best suggestions of how to become more sustainable.