The Lake District National Park is one of the UK's most beautiful, diverse and unique national parks. Located in the north-west side of England within the county of Cumbria, it includes the highest mountain ranges in England. As well as the largest and deepest natural lakes.
Due to the areas scenic landscapes, it has become a tourist hotspot and attracts many visitors to its sites throughout the year. Popular activities for holidaymakers include an abundance of exploration of the countryside and waterways, visiting its picturesque towns and villages. As well as enjoying the range of outdoor activities available in the area.
Therefore we've written this quick visitors guide to the most popular and best things to do, when touring one of England's most spectacular regions.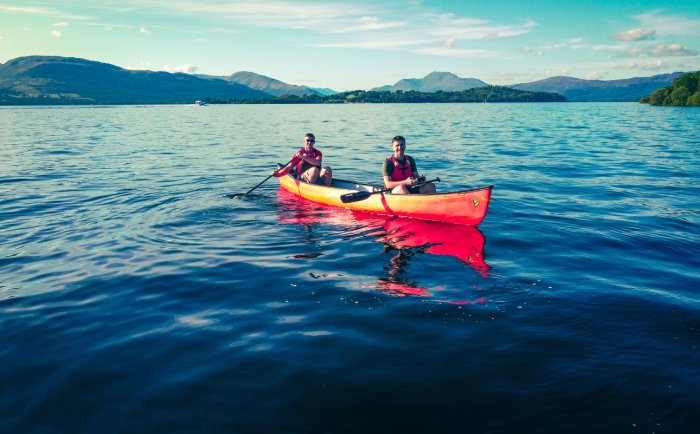 Outdoor Activities For Everyone
Firstly, it is worth mentioning that the Lake District has a little something for everyone. Whether you are a family, group, couple or simply travelling by yourself, there are activities and areas of interest for everyone; young and old alike.
Canoeing/SUP/Boat Hire: Why not explore some of the many astonishingly beautiful natural lakes and plan a trip on the water? Whether you hire a Lake District canoe, paddle board or boat (if you prefer, bring your own) or book a boat tour to discover the lakes with ease, you are sure to be inspired with the size and beauty of these naturally formed water ways akin to the impressive mountains and fells they lay beneath.
Hiking: Because of the landscapes impressive size and range, there are plenty of hiking/walking routes and trails available to the public. All of which host stunning scenery and views to keep you occupied. Find the best trails in the Lake District here, where you can filter on difficulty and distance. (You can download the AllTrails app onto you smartphone here).
Cycling: If cycling is your thing, the Lake District will certainly provide a welcome challenge. However, although the region may be hilly and demanding by bicycle, it is also incredibly rewarding and fulfilling. For those that enjoy testing routes and encouraging views, these roads and routes offer unparalleled sites and terrains; which provide a new mystery around every corner and over every hill. Alternatively, less strenuous (but equally enjoyable) routes are also readily available. Some even offer Lake District bike hire if bringing your own is not an option.
---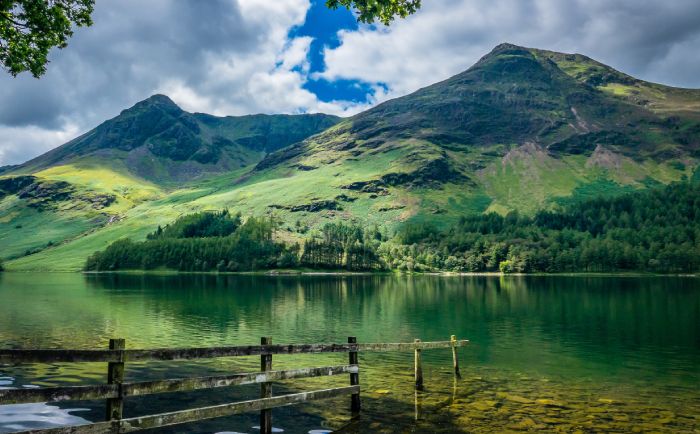 Enjoy the Local Scenery
The Lake District boasts some of the most beautiful scenery and landscapes in the UK, which stand as the backdrop to the region's quaint towns and roadways.
Visit the picturesque towns and villages:
Visiting Cumbria's charming towns and villages is a fantastic way to experience the appeal and serenity of the historic and cultural region. For instance, Ambleside is a pristine gothic Victorian small town, established at the edge of Windermere Lake. It sits peacefully amongst the picturesque views of the lake and cottages.
Instead maybe the Nordic township of Hawkshead is more to your liking? Be inspired by its historic setting of cobblestone streets and architectural wonders.
The popular town of Keswick is another location rich with history. Made popular by the romantic poets of the area, such as William Wordsworth, and not far from the Wordsworth House and Gardens.
Then again if less sizeable locations are your preference, Grasmere is the place to visit. Described also by Wordsworth as "The loveliest spot that man hath ever found…", this charming village hosts quaint features and places to visit. As well as some unforgettable scenic walking trails and sites.
In any event, whatever you chose to peruse, the Lake District's attractive scenery and remarkably kept heritage provides almost any spot you pick to visit with breathtaking views and sites.
---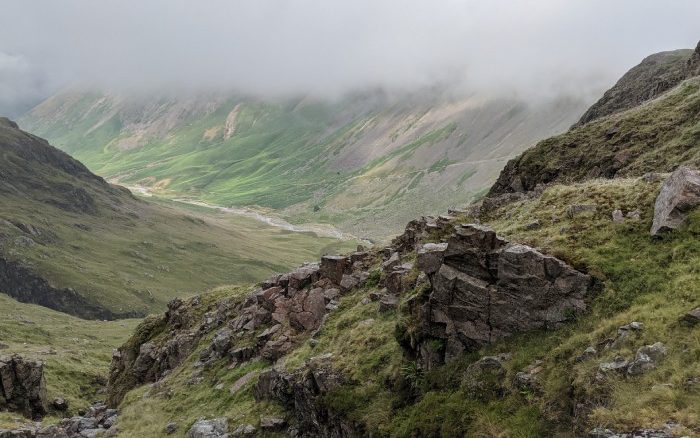 Do Something Adventurous
Individuals who are more daring may be intrigued by the more energetic activities the Lake District has to offer. Those interested in outdoor sports, activities and thrill seeking will enjoy the following ventures available to the region.
Climb a mountain: Being so rocky and craggy, it is no wonder the Lake District is home to a number of tallest mountains in England. The tallest being Scafell Pike. Many of these have planned routes and trails, which many people conquer each year to the top. As a result of the steep and rocky terrain, these fells can be challenging to navigate. But accessible enough to be achievable by even a hiking novice. Of course, you must remember to be careful when hiking these routes, and hill hiking safety rules should always be followed. See a list of the most popular Lake District peaks here.
Test your courage amongst the trees: If you reminisce about climbing trees as a child, maybe a treetop assault course is the thing for you. Try GoApe! Grizedale where you can explore the beauty of a woodland landscape from above the tree line. Obviously you will be fitted with a harness and safety equipment, while you climb across exciting platforms, up ladders and down zip-wires from tree to tree. There are also junior courses for ages 6+ so the whole family can participate.
Not Extreme Enough?
Otherwise, those that seek more extreme tests of courage and thrill seeking, located at the head of Honister Pass (at the centre of the Lake District) is the Honister Adventure experience. Strictly for those looking for the more intense actives available, here includes options fo cliff-climbing, via ferrata, canyoning, gorge walking, canyon-crossing on an infinity bridge and tour of the mines below. Truly experiences for the most daring.
---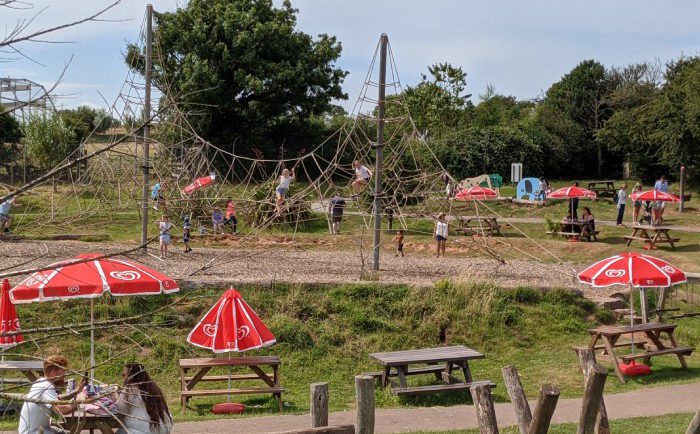 Enjoy Family Days Out
Activities for families may not be as adventurous or active for those of younger ages. But the Lake District still offers plenty of enjoyable options to please both adults and children.
Visit the home of Beatrix Potter: Take a peak inside Beatrix Potter's 17th century farmhouse, and the inspiration for her children stories. Popularised by her novels and the most recent Peter Rabbit films, Hill Top will provide a familiar feel as you witness one of her favourite places which is captured by many of her own possessions and furnishings. As well as this beautifully maintained site, Hill Top offers serene views and surroundings. In addition, this includes gentle walks, gardens and woodland to explore encircling this charming property; and perfect for a relaxed day out.
Explore Wray Castle: If mysterious castles are of more interest, instead consider Wray Castle. This mid-Victorian fortress offers much to look at, some impressive neo-gothic architecture, and enjoyable grounds and scenery. The buildings diverse and obscure past provides a lot to see and discover inside. Equally, its estate is a pleasant place to spend some time, and is even attached to the Windermere lakeside; with boats from Ambleside and Brockhole available periodically throughout the year. Overall, Wray Castle is an entertaining and child-friendly place to visit.
Day out at the zoo: When the kids enjoy animals, there's nothing better than a family day out at the zoo. Fortunately, the Lake District is full of family-friendly zoos and safari parks which are enjoyable for visitors of all ages. See the list of zoo below.

Looking to rediscover the great outdoors?
Use our Activity Explorer to find the best outdoor pursuits currently open around UK